Our Team
Miss Haque     Mrs Qureshi     Miss Allen          Miss Fairburn     Mrs Jones     Miss Sheriff
Mrs Molloy (DHT) is our Early Years Lead. We also work with Mr Wright, Miss Middleton, Mrs Thomas and Mrs Thompson during our Enrichment sessions. 
This half term we will be exploring the topics
 Easter and Minibeasts
We hope you had a lovely Easter break and are enjoying being back at school. Can you believe we are in our final term in Reception?.. Time flies when you are having fun!
In the coming weeks will be looking lots of different stories, including What the Ladybird Heard. Do you know any other stories about minibeasts?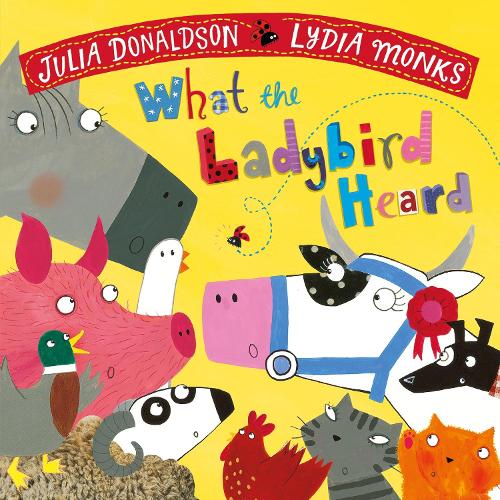 Weekly Newsletters
Summer Term 1
WOW Vouchers
We are really interested in hearing anything that you and/or your child think is an achievement outside of school- things that make you smile with pride. Please print off vouchers from the link below and send them into us at school, so that this moment can be celebrated in class!
Thank you for the WOW vouchers that we have received so far! It is wonderful to share the amazing achievements of your children at home and the children love sharing them with their peers.
Chilli Challenge
Please find this half term's Chilli Challenge homework via the link below. Remember, we ask for at least 3 activities to be done at your own leisure, but feel free to do as many as you like! These can be sent back into school when you have finished them so we can look at all the fabulous things you have been doing and celebrate them together in class, before displaying them on our Chilli Challenge board in the Shared Area. 
To ensure all our Chilli Challenges are greatly celebrated, we organised a Key Stage 1 and Reception tour during our first week back to school! It gave us the opportunity to explore everyone's fantastic work. We were feeling really proud. 
Writing and Reading Skills
Each day, every child in Reception has an opportunity to develop their writing skills. We thought it would be useful for you to see some examples of writing that are used throughout the country to demonstrate the required standard by the time children leave Reception to start Year 1.We hope these examples will help you to understand the expectations we have at school and in turn help you when thinking of how to help your child at home. Please come and see us if you would like any advise on how to help.
'The Early Learning Goal'
Writing
Children use their phonic knowledge to write words which match their spoken sounds. They are also able to write some irregular common words (Tricky Words). They write simple sentences, which can be read by themselves and others. Some words are spelled correctly and others are phonetically plausible.
Reading
Children who can segment and blend sounds easily, are able to use this knowledge when reading and spelling. Segmenting and blending individual sounds can be difficult at the beginning. Encourage your child to sound out each word and blend those sounds together to say the word. 
Maths Skills
By the end of the year, children should be able to recognise numbers 1-20. So look out for numbers at home, in the outdoor environment- everywhere! 
Outdoor Learning
Learning in the outdoors is really important for Reception as it helps us to work on our gross motor skills, which leads to better writing! We try to go outside and use our outdoor classroom in all weather- so wellies, hats, gloves and scarves (as well as coats) are vital in the winter months.
Here are some pictures of us exploring our outdoor provision.
Pyjama Drama
On a Monday lunchtime Pyjama Drama delivers drama and play sessions to the children who signed up at the beginning of term.
Play is an essential part of childhood which develops skills that stay with us for life and Pyjama Drama we're experts in this field!
The classes they deliver develop communication and language skills, concentration, social and motor skills (and much more!). Children are led through magical adventures which allow them to learn about the world in which they live, develop essential life skills, make friends and have fun.
We were lucky enough to have Pyjama Drama visit us and deliver a session in each class too, watch below to find out more.
Parent Workshops
During the Autumn term we decided to host a 'Stay and Play' focused on phonics, followed by our a parent workshop. This workshop looked at some of the activities you may have seen in school and the 'Stay and Play' gave parents/carers the opportunity to come in and see how hard the children have been working to develop their letter skills.
All documents we used in the workshop, as well as any resources, are provided below.
 Again, a big thank you to everyone who was able to come along!
Fun Learning Games and Useful Websites
Alphablocks

Play along with the Alphablocks and explore the letters of the alphabet!
Numberblocks

Sing along and learn all the numbers with the Numberblocks!
Phonics Play

Practice your phonic skills through some fun, interactive games. We are currently working with Phase 2 and 3!
Letters and Sounds

A useful website where you can find lots of phonic resources to help at home!
Dough Disco

Can you go to the Dough Disco? Develop your motor skills through this fun video!